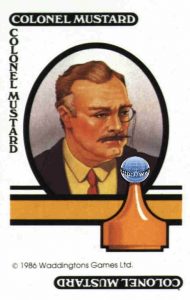 Notorious crime and violence are typically experienced in the midst of war. We are accustomed to seeing images of it in Iraq, Iran, Afghanistan and Syria. Many Americans dealt with it in Vietnam, and Korea and our parents experienced it first-hand during World War II.
Additionally, far too many Americans living in our inner city neighborhoods experience the senseless violence and murder of their children. Shockingly, this can also happen in small, rural communities in the Pacific Northwest.
In Roseburg, Oregon last week, a killer accomplished horrendous evil at Umpqua Community College. The nine victims who died in the massacre ranged in age from 18 to 67, crossing five different generations of friends, family members and loved ones.
The father, Ian Mercer, from California, said that he was unaware his son had firearms,"I had no idea he had any guns. I have no idea that he had any guns whatsoever." Mercer also said, "And I'm a great believer – you don't buy guns, don't buy guns, you don't buy guns."
His son, the killer, was not listening.
Worse, this is nothing more than an  attempt to transfer the blame from his son to the firearm. President Obama, always being hungry for warped rhetoric, latched onto that idea like a pigeon gobbling French fries off the sidewalk.
His media hacks and their political allies are focused on the killer's parental claims that guns are the problem.
This claim is patently absurd.
I've owned and used firearms for 50 years and they have yet to kill anyone. The police, sheriff or district attorney would never attempt to lay blame on the weapon. They rightly lay blame on the moral agent, the human being. Their investigation attempts to determine the facts by answering basic questions –  "Who, What, When, Where, Why and How."
The "Who" question is the most important.
Think about the simple board game "Clue." Even though we may know it happened in the Billiard Room, with a candlestick, last Wednesday night, and we might have what appears to be a murder, there is no room for indicting the candlestick. The candlestick didn't do it; it is not "responsible." If our investigation can't determine between Colonel Mustard, Mrs. Peacock or Miss Scarlet, then we are stuck. There will never be a criminal indictment without a responsible party.
Guns are not responsible for violence any more than the candlestick. President Obama and his mouthpieces in the media rush to the microphones after a tragedy and repeatedly claim that "We need tougher, better, more stringent gun laws."  They are simply seeking to use a "crisis" to enact unconstitutional  gun ownership restrictions on law abiding, American citizens.
This is another government intrusion on individual liberty and personal responsibility.
Should federal bureaucrats be your family's guardians?
There was a time when parents bore the responsibility for seeing that children were well-educated, inculcated with Judeo-Christian values and able to provide for themselves in society. Well-governed families produced well-ordered societies. Thus, the family was, and should be, the guardian of our society's character and culture.
Parental responsibility included the proper use of firearms and other weapons of self-defense. Chris Kyle and Alvin York were taught firearm usage by their parents. In fact, many of you, who grew up in small rural towns like Roseburg, probably remember that your parents didn't give a second thought to you going to school with your rifle still inside your rig – on school property no less!
More importantly, parents were responsible for moral training. These timeless values are best taught by parents because they are the stewards who have ultimate responsibility for establishing the next generation. This is the only means for developing individuals capable of decision-making as moral agents in response to the "Who" question, above.
Army Veteran, Chris Mintz, had the moral courage to stand up to the killer. Eyewitnesses report that he told the killer, "You're not getting past me!"
Undoubtedly, if Chris Mintz, who was shot 7 times, or someone else in the classroom had been armed there would have been less carnage.
"Peace through Strength" was President Reagan's famous line concerning world conflicts and it also applies to our daily lives.  We know that having a "victim" mentality is unhealthy.
Being unarmed in a gunfight is victim hood!
Suggestions for getting involved.
Get trained – More information about firearms training for yourself, your family and your children.

Get Involved – Friday, Oct. 9th, 9:00 AM, near the Roseburg Airport. Check the Link for details.
Travel to Roseburg, Oregon and stand with local citizens as they reject Obama's blatant disregard for families in mourning in order to promote his gun-grabbing agenda.

Listen – An interview with Roseburg Beacon Editor.