The KBRA media blitz gets a second wind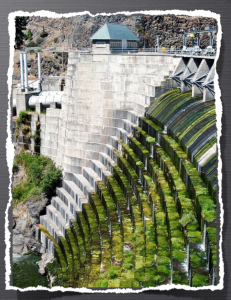 Currently, a grossly misguided dam removal agenda is sweeping across the US. In my backyard, Klamath County, Oregon we have a classic example. So-called stakeholders want politicians to give agriculture subsidized energy, give tribal interests 100,000 acres of US forest land while detonating 4 hydroelectric dams and giving the bill to taxpayers and utility rate payers.  The dams are located in Southern Oregon and Northern California and the agreements forged by this cabal are known as the Klamath Basin Restoration Agreements (KBRA).
The KBRA proponent's siren song for "water certainty" has reached a fevered pitch. The legislative clock is running out of time and the special interest stakeholders are desperate to sway public opinion in favor of destroying four hydroelectric dams on the Klamath River.
The KBRA is really no different than the false promises of Bernie Sanders' presidential campaign. Bernie offers Utopia – free college, food-stamps, housing, even the kitchen-sink. This type of despotic lie has plagued democracies throughout history. It is not new.
We, as hard-working, tax-paying citizens need to evaluate the real consequences of promises championed by self-serving special interest groups. We must decide whether they are true or false, cost-effective or wasteful, realistic or appropriate.
While reviewing the KBRA specifics we should also consider Thomas Paine's timeless question, "Is life so dear, or peace so sweet, as to be purchased at the price of chains and slavery?"
Bait the trap and rats will come
Where I live pack-rats abound. The vermin are always trying to nest in the engine compartment of my back-hoe, my wood pile or under our patio decking. The best solution that I've found is trapping them. Once rats are present, the only way to catch them is with something very attractive or palatable. I use peanut butter, raisins, cheese or whatever is at hand. It works pretty well and I continually upset the rats' dreams for a worry-free and blissful existence.
Why do we allow ourselves to be baited, like rats, with schemes that we know are too good to be true?
Ask yourselves, which of Oregon's legislators could resist the bait, from Obama, to spend $310,000,000 to create the fiasco known as Cover Oregon? Where did that money come from and what did we get for it?
Or, let's look at Obama-Care. It promises "affordable health care" for everyone. Yet, its projected costs will exceed  $2,000,000,000,000 in less than ten years. Are we, as taxpayers, really hoping to snag great healthcare out of this deal?
KBRA Promises
The KBRA promises "water certainty" without addressing reservoirs or water storage needs.  Agricultural, metropolitan and environmental water demands can only be met by plentiful access to precious sources.
If water storage in our upper elevation snowpack remains below normal then it would behoove us to store water elsewhere rather than allowing bureaucrats to drain it into the salty Pacific.
Conservation mandates are not the answer. Mandates from bureaucracies cannot account for the wide variety of current circumstances, production value or efficiency measures that are in use by farmers and ranchers across the west.
Government dictates imply that marble-halled bureaucrats have the wisdom to efficiently allocate scarce resources. Yet, you and I know, governments are not efficient. The private sector, however, is the seedbed of innovation and efficiency.
Innovative technology can do the unimaginable – think computers, cars and cameras. Which governmental agency foresaw smart-phone technology 10 years ago?  Yet, the next 50 years of "water certainty" is supposedly accomplished by destroying four dams today – Go figure.
Future Needs
Also, the KBRA promises "certainty" without accounting for future fresh-water needs. Over the next 10 years, global population increases alone will demand 18% more fresh-water from developed countries and 50% more from under-developed countries.
The KBRA also promises plentiful Salmon, 1) without fisheries, and 2) without addressing the release of over 20,000,000 cubic yards of toxic sediment into the Klamath River.
This toxic volume would be 1,000 times greater than the tragic spill which the bumbling EPA dumped into the Animas River of Colorado this summer.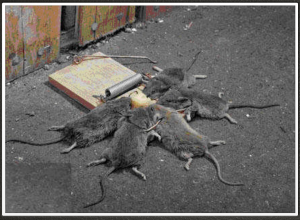 The trap is set; the spring is loaded; the stories are flooding through the media. Will any of us be clever enough to get some stale peanut butter, or moldy cheese without the trap snapping shut?
The KBRA is a "grand bargain" from a minority of stakeholders claiming to act on behalf of the majority. They are calling on us to surrender our wallets, our land, and our posterity's future for false assurances of a Utopian dream that can never be realized.
Prosperity for America
Our goal ought to be for a prosperous America – an America that is capable of feeding the world. We have the natural resources. We have the men, women and families who are skilled in the technologies needed for global competition. We have cheap, abundant, renewable hydroelectric resources. We have untold varieties of salmon, beef, pork, poultry and dairy products in every grocery store. We provide fruits, vegetables, grains and livestock across the globe and we can provide more.
But this goal will not be achieved by driving families, ranchers, and farmers off the land. That is not be the sort of "certainty" that the Klamath Basin, or America, needs.